The Reluctant Entertainer: Every Woman's Guide to Simple and Gracious Hospitality
by Sandy Coughlin
★ ★ ★ ★ ★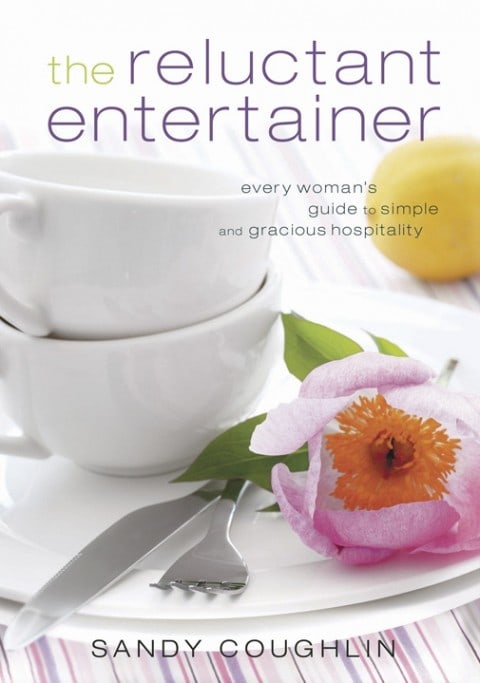 Wow! This book was completely amazing. So much better than I had anticipated. I was unfamiliar with the author's blog of the same name so I came to this book with fresh eyes and was not disappointed.
Not only was it inspiring, but it was also meaningful and really made you think about the concept of hospitality in a new way. I was expecting a book with set meal plans and decor ideas and, while there are a few of those in here, this book is much more a book about letting go of perfection and taking fear out of entertaining by breaking down the concepts, giving inspiration and empowering the reader to move forward with a new definition of what makes a good hostess.
Recommended to all for its wonderful readability and no pressure guidance to become a person of hospitality, not just a stressed-out person throwing dinner parties.
Available on Amazon.com
here.